Welcome to Christian Heritage
Christian Heritage is a faith based organization, which exists to improve the lives of children by equipping families, promoting responsible fatherhood, and strengthening marriages, because we believe every child deserves a family. With your help we can make a difference. Our website furthers our mission by providing ways for you to learn more and get involved. Thanks for visiting. Your support is appreciated.
You are invited to learn more about the extraordinary work that Christian Heritage is doing in Nebraska at this free one hour event.
Thursday July 31st from 7-8pm
Wednesday Aug 20th from 9-10am
Thursday Sept 4th from 7-8pm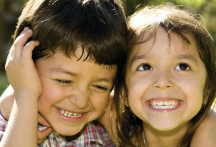 Making a Difference
"We did not feel equipped, but we felt called"...Brian and Amanda Wilson, foster care parents.
---