Our History
---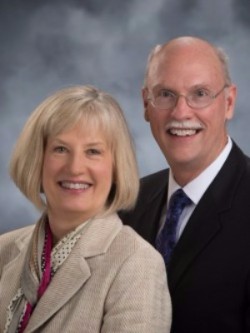 The late Gregg and Lisa Nicklas became foster parents in December of 1980 and within a year had served seven foster children in their home. Feeling led by the Lord to care for Nebraska's abused and neglected children, Gregg resigned from a successful marketing career. Christian Heritage opened its first children's home for eight teenage boys in 1981. A girls' home was opened in 1985. Since then, Christian Heritage has provided homes for thousands of Nebraska's children.
To meet a growing need, Christian Heritage expanded services into Central Nebraska in 1998 and into Omaha in 2002. 
Family Outreach and Destination…Dad® were launched in 2007 in response to research indicating that the absence of a father is a major factor contributing to the number of children in foster care. Kin-nect was launched in 2013 to help youth in foster care reconnect with relatives and other caring adults from their past.
Gregg was struck and killed on May 29, 2014, while walking the family dog. Lisa joined Gregg in Heaven on June 1, 2017, following a courageous four-year battle with multiple myeloma.