A Foster Parent's Journey
---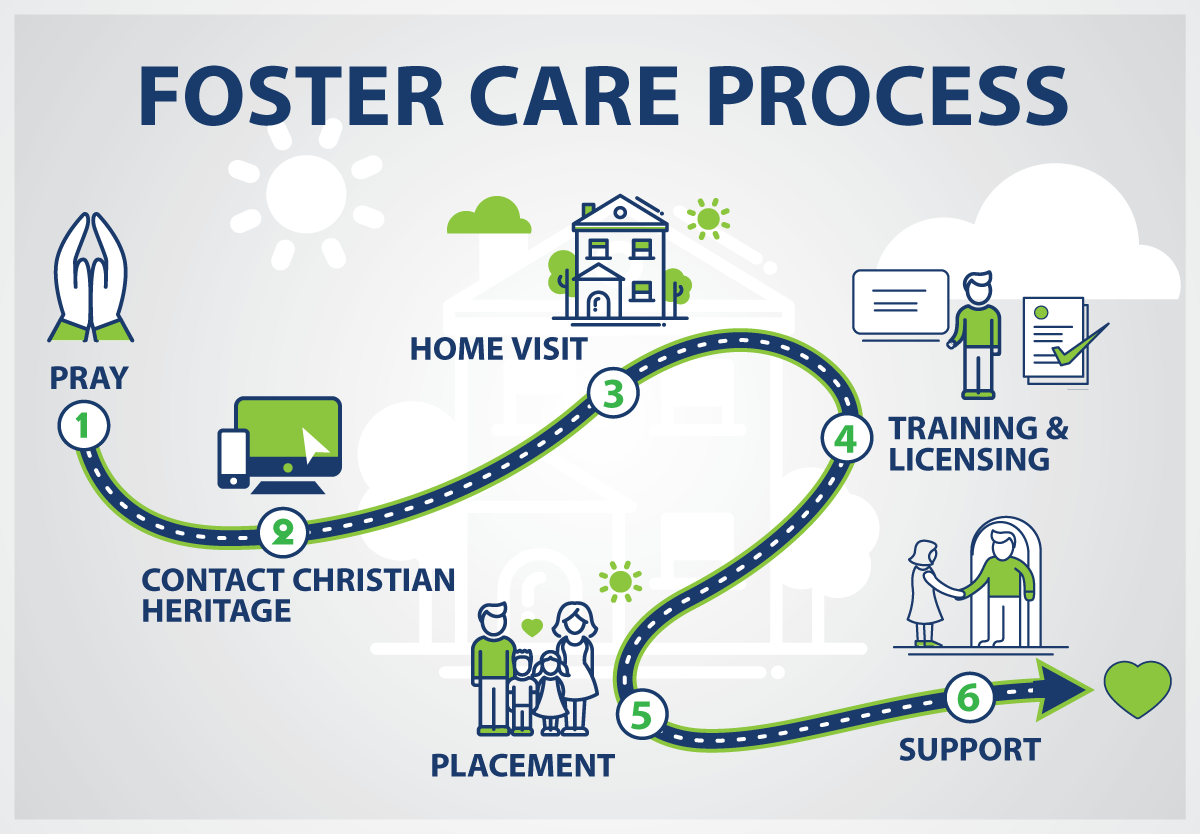 Step 1: Pray We believe foster care is a calling.
Step 2: Contact Us Whether you know in your heart that foster care is your calling or simply would like to learn more about foster care, we are here to help.
Step 3: Home Visit We will schedule a home visit to get to know you and answer any questions you have about foster care.
Step 4: Training Attend our foster care training class and become licensed.
Step 5: Placement A Christian Heritage supervisor will visit with you to determine what types of placements will work for you and your family.
Step 6: Support  Once a child is placed in your home, we offer 24-hour support to you.
If you would like to become a foster parent, please contact us.
---