Our History
---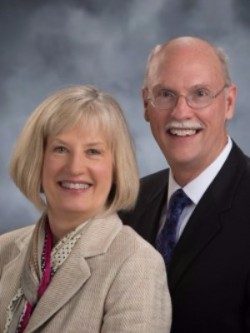 On the corner of 13th and N in Lincoln stood a man who seemingly had it all.  Holding a briefcase in hand; wearing a 3-piece IBM suit, off to his marketing position, you would believe this man was successful.  But how do we really measure success? 
On this day, as he was heading off to work, Gregg Nicklas felt God's call to care for children in need.  Not just to give, but to step out in faith--to make a visible difference in offering hope.  The question in front of him was simple, "Which life do you choose?"
That choice led Gregg and his wife Lisa to become foster parents in December of 1980.  Within a year, they had served seven foster children in their home. Christian Heritage opened its first children's home for eight teenage boys in 1981. A girls' home was opened in 1985. Since then, Christian Heritage has successfully provided homes for thousands of Nebraska's children, with offices in Lincoln, Kearney, and Omaha.  
Family Outreach and Destination…Dad® were launched in 2007 in response to research indicating that the absence of a father is a major factor contributing to the number of children in foster care.
Gregg went to his eternal home on May 29, 2014. Lisa joined him in heaven on June 1, 2017.