KOEHN FAMILY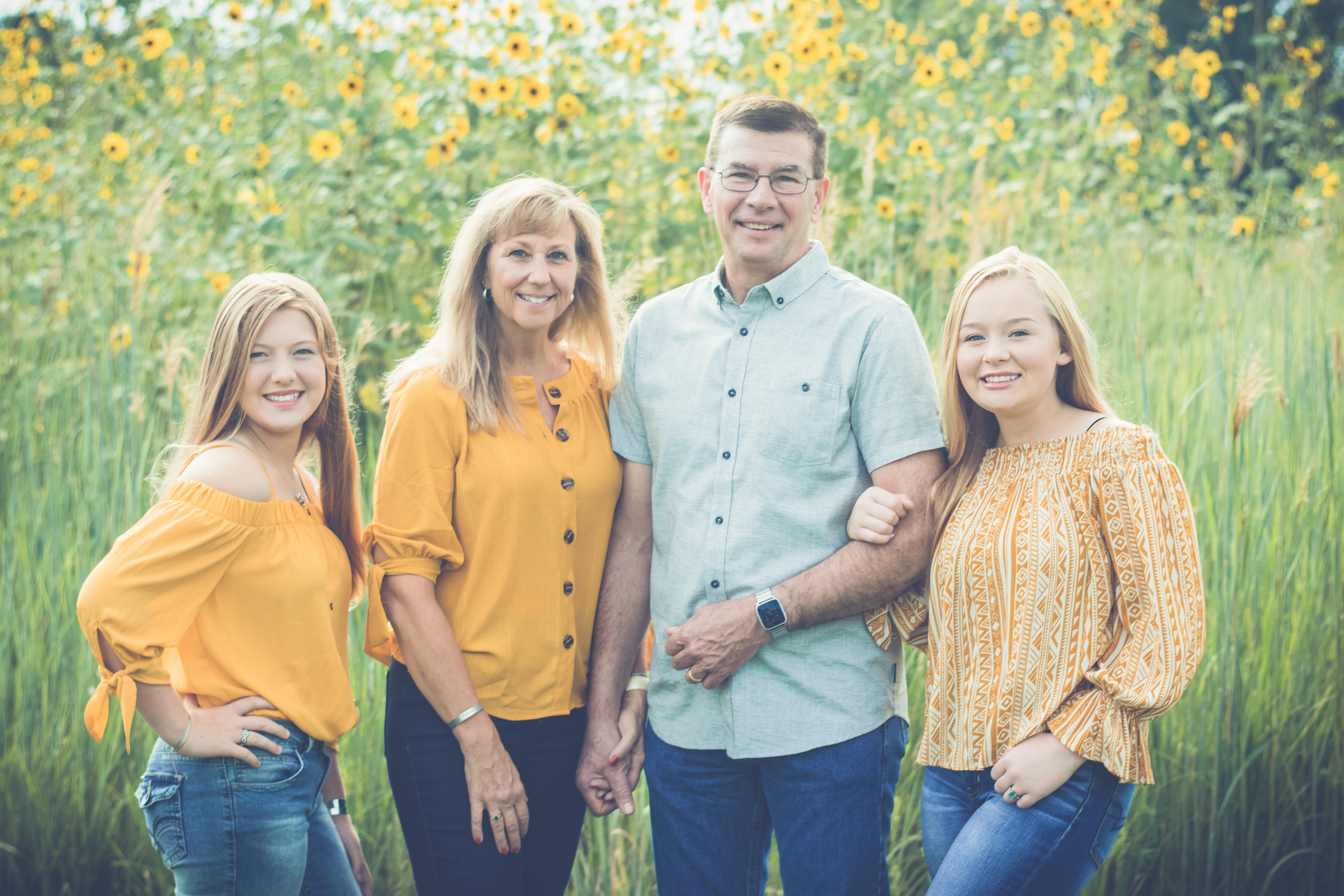 Two sisters with no place to go.  A Christ-like couple offering a safe home.  A church family providing encouragement and prayers.  And where all hope had nearly been lost, a loving God proclaiming the Good News of the Gospel.

YOU HAVE BEEN FOUND.
On a cold October night in 2017, Ken and Kerri Koehn received the call:  Christian Heritage would place two sisters, 14-year old Taylor and 12-year old Reagan, in their care over the weekend.  After the nervousness settled, Ken and Kerri experienced the joy of seeing each girl's personality shine. When Monday came around, the decision was easy.  The Koehn's said yes to giving the girls a new life.
Two years later, through an admittedly "wild and crazy but fun ride," Ken and Kerri witnessed the blessing of fostering two teensーboth accepted Jesus as their Savior and were baptized in front of a cheering and tearful church family, comprised of many friends who had been part of their restoration story… youth group members and leaders, Christian Heritage staff, and countless others whose lives had been touched by four people's willingness to enter into the unknown, trust Jesus along the way and believe all things are possible.
Earlier this month, Ken and Kerri officially became Taylor and Reagan's guardians.  But in the girls' eyes, these two people are so much more.  
They are.. 
Unconditional love
The feeling of being wanted
The fulfillment of longed-for security
Endless prayers and hugs
Anytime talks and spiritual discipleship, today and into adulthood.  
Taylor summed it up this way: "I have finally found my family."  Sounds familiar, doesn't it? It's the Bible's story of redemption lived out – here and now.
Want to be part of the next redemptive story?  There are no small parts. Only ordinary people, like you and me, with BIG hearts.  Click on one or more of the links below and discover the many ways that you can help lead another child to the greatest hope of all.  It's the safest place with an 100 percent guarantee of out-of-this-world, never-ending love.
 
FOREVER HOME WITH JESUS.
SMEDLUND FAMILY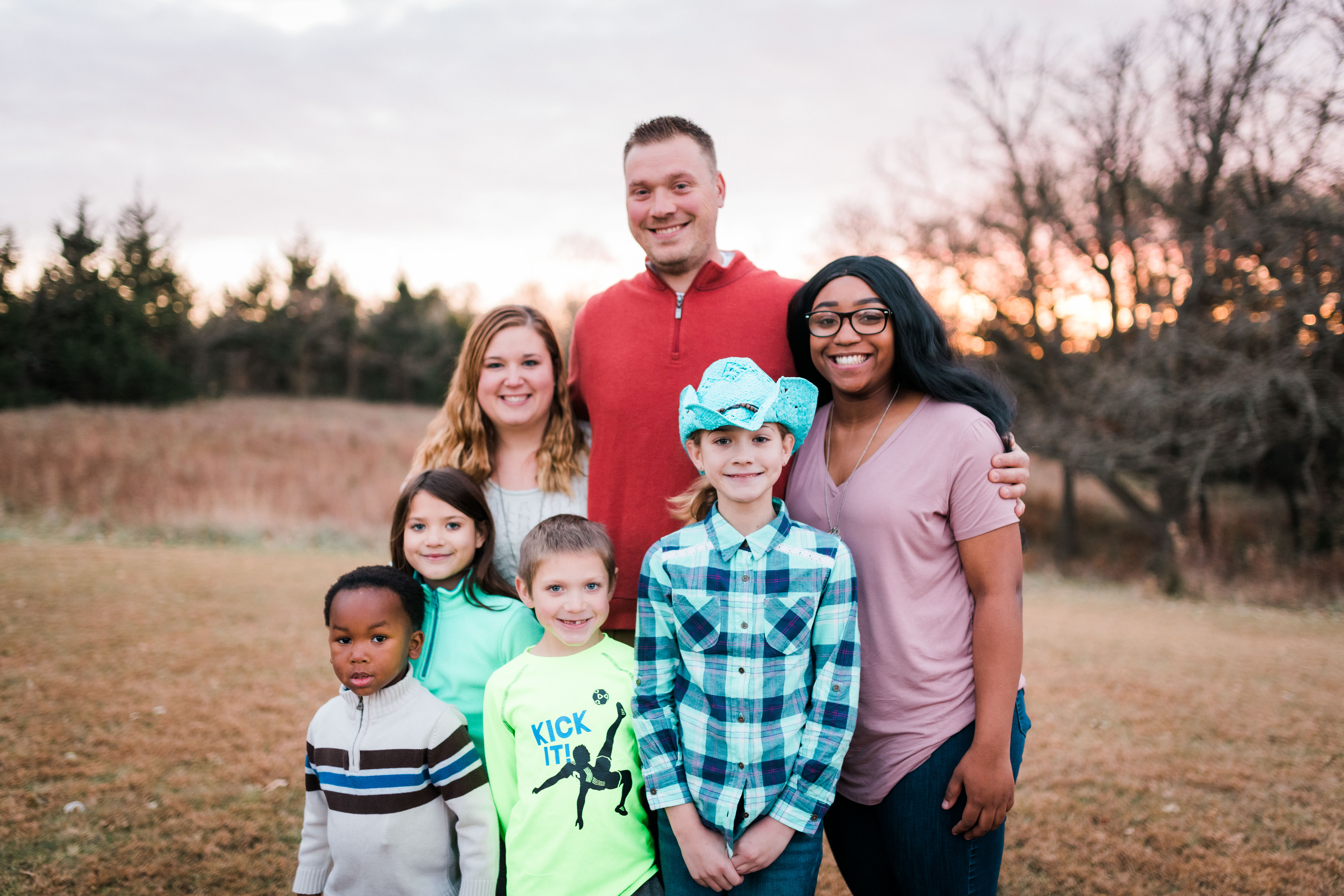 It's hard to imagine what it would be like to be taken from the only family you've ever known. To leave behind your belongings. Your home. Then, move in with a complete stranger. You're just a child. In that moment, the world must seem scary, dark, and hopeless.
For 15-year old Laini and 4-year-old AJ, this isn't the end of the story. It's the beginning of a new one. 
Hope has come.
Just over a year ago, the two siblings were adopted by Andrew and LaDeana Smedlund. 
Meet LaDeana.
Today she's a wife, nurse practitioner, mother of five, and overcomer.
As a foster child beginning at age 5, she will tell you she has fought for each victory achieved. She bounced from foster home to foster home. They didn't want older kids. They told her she wouldn't graduate from high school. She wouldn't be a good mother..she had experienced too much abuse and neglect. 
They were wrong.
The ways LaDeana loves is heartwarming. She listens and teaches her children from a place of deep understanding. She wants to provide a stable environment and safe place for her kids. Laini, AJ, Lex, Aly and Drew are well-adjusted, thoughtful and silly kids who love God and each other.